Group Plans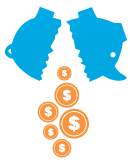 Helps with the costs of treatment if your employees experience a covered health event,

such as a heart attack, stroke, or paralysis.
-lump sum benefit payed directly to the insured for covered critical illnesses
-25% child benefit
-Additional Occurrence and Reoccurrence benefits
-Annual Health Screening Benefit


Helps provide financial stability for your employees everyday expenses and medical

treatment if a covered accident occurs.
 
-24 hour and nonoccupational coverage
-Wellness, Ambulance, and Physical Therapy Benefits
-Optional Sickness and Optional Catastrophic Accident Rider
-Accidental Death and Dismemberment Benefit
-Hospital Confinement Benefit
was the average

facility price for

a hospital stay
Life (Term or Whole Life)

Additional protection for your employees to help their family maintain their lifestyle

if something were to happen to them.
-Can provide up to $100,000 of whole life insurance or term life insurance
-Accidental Death Benefit
-Portable Coverage
-Waiver of Premium Benefit
-Accelerated Death Benefit
Provides benefits for employees routine dental care and much more with no network,

deductible or pre-certification requirements.
-No Deductibles
-No Annual Premium Reviews
-3 Coverage Options (Basic, Standard, and Premier)
-Guaranteed Issue
-No Coordination of Benefits
Supplemental Hospital Indemnity

Helps provide financial stability for your employees to help with the noncovered expenses

of a hospital stay.
people seek medical attention
-Daily Hospital Confinement Benefit
-Intensive Care Benefit
-Physician Office Visit/Hospital Emergency
Room Visit Benefit
-Surgical and Anesthesia Benefit
-Hospital Admission Benefit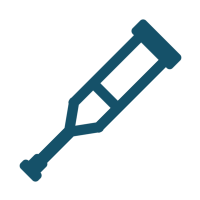 Provides your employees with a source of income if they become disabled due to an

accident or illness.
-24 Hour and Nonoccupational Coverage
-Pre existing Condition Benefit
-Partial Disability Benefit
-Portable Coverage